Getting your finished pieces to their new owners can be daunting. Whether you're shipping across the city or across the world, you want your handcrafted pieces to make it to their destination safely and in a timely manner. To help guide you in the process, William Wood-Write is here with tips on how to ship your finished products to ensure they are protected while also saving on shipping costs.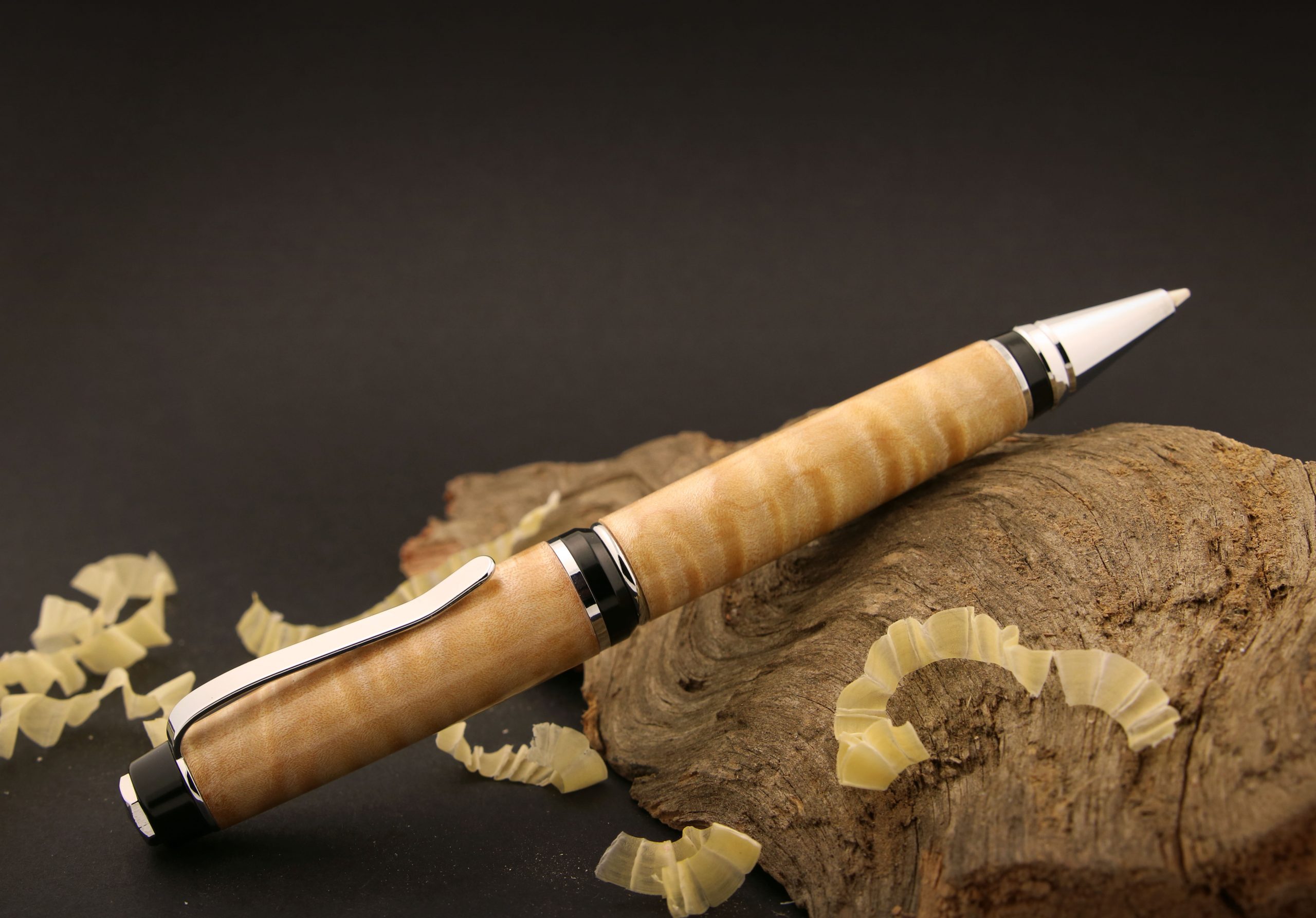 Gift boxes starting from $1.89
Shipping Envelopes: Low Cost
Shipping envelopes are made to provide extra padding while your pens are in transit. Wrap your pens before putting them in a bubble envelope or opt for a velvet sleeve or clear plastic tube from Wood-Write. Skip on the tape by using the envelope's adhesive flap!
Offer your customers the option to upgrade to a pen box for extra protection and better presentation.
Try Amazon (Click here for a great option), Uline or Michaels to find shipping envelopes.
Cardboard Boxes: High Protection
Standard cardboard shipping boxes will provide the highest protection possible. Fill boxes with packing paper to ensure there's no space for your pen to get tossed around.
Alternatively, try experimenting with cardboard shipping tubes to see how shipping costs may differ depending on your area!
Try Uline or your local shipping supply store for boxes. Click here to choose a box size.
Custom Boxes: High Quality
Make a statement with custom boxes perfectly suited for your small business. You can even have your logo and business name printed on the exterior to create a lasting impact for your customers.
Try "The Packaging Company" to create your own custom boxes. Click here to begin designing.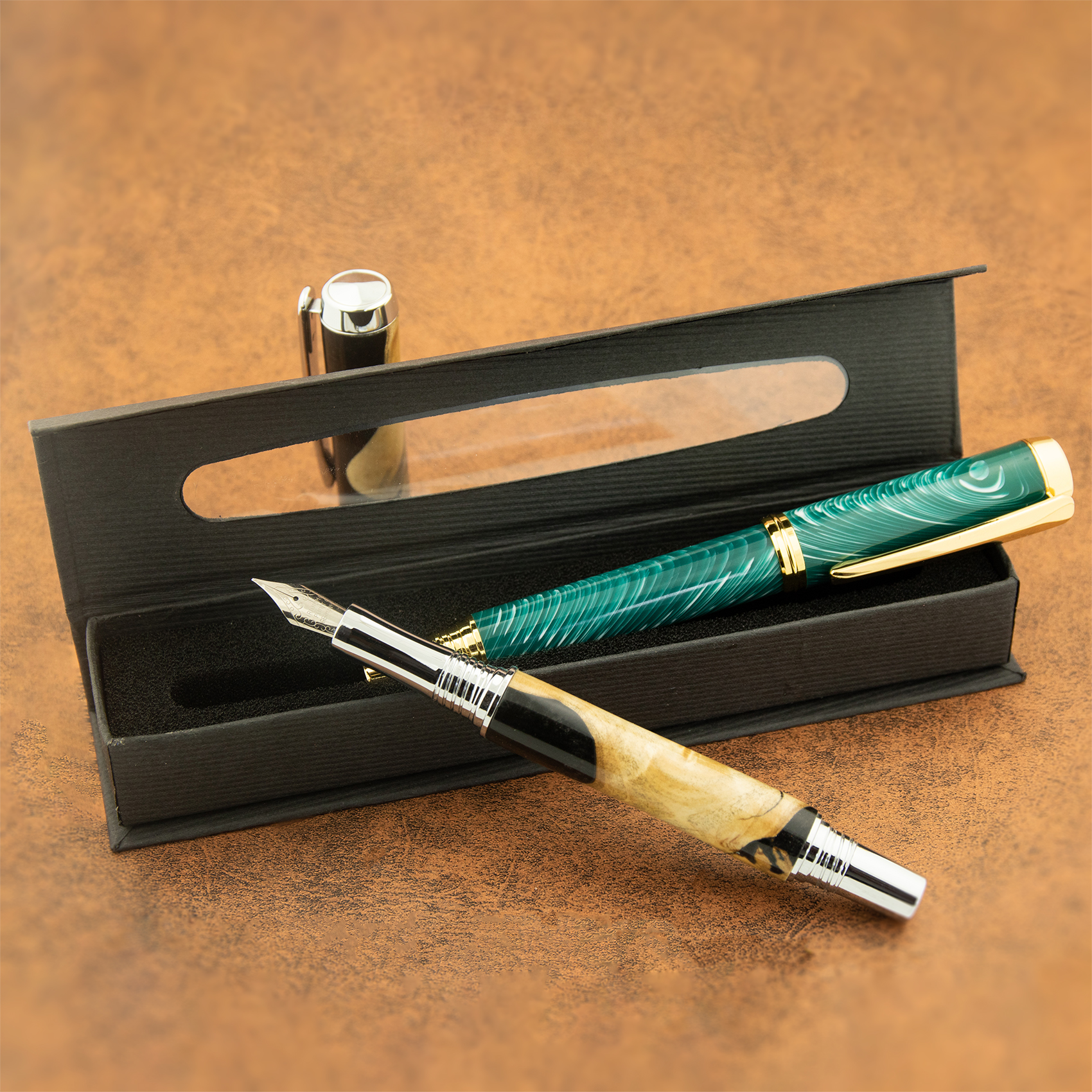 Consider speed of delivery
Shipping Methods
Regular Parcel: Economical tracking + coverage (4-9 days)
Xpresspost: Small item tracking + coverage (2 days)
Flat Rate Box: Large item tracking + coverage (2-7 days)
Priority: Next day service, tracking + coverage
Lower cost shipping methods do exist, but we suggest including tracking. Allowing your customers to track their purchases creates a better business reputation and gives your customers peace of mind.
Remember shipping takes extra time during the holiday season, so make sure to account for delays while shopping for kits and shipping your finished products.
Contact Canada Post for special pricing for small businesses, you may be able to save some coin if you do.
The Finishing Touches
Finish off your package with coloured tissue papers, a custom logo sticker seal and a couple business cards. Seal those shipping box corners up tight with tape to ensure everything arrives to your customers damage-free.
Try Vistaprint for custom marketing materials. Click here to start designing.
Special Tip: Shipping Fountain Pens
Shipping fountain pens requires a little extra care and preparation to ensure they arrive to their new owners intact and leak-free, so we're teaching you a few important things to consider when shipping fountain pens.
Clean Out the Pen
The last thing you want your customer to see when they unpack their new fountain pen is dry ink built up inside, so make sure to wipe out the inside and outside of your pen well with a q-tip or soft cloth before shipping it. Better yet, when assembling your finished pen skip installing the ink cartridge and include the refill separately in a small baggie to avoid spillage. Fountain pen cartridges can be especially vulnerable to cold temperatures and can pop during the shipping process if not properly protected.
Dry the pen
Once your fountain pen is clean of ink residue, make sure to allow ample time for it to dry, so your customers don't receive a water-damaged pen. Try placing the pen nib-down on a tissue to wick our any moisture inside.
Pack the pen securely
Sticking your handmade fountain pen into a bubble envelope is NOT a good idea, as it only takes one time being dropped or stepped on for your handcrafted piece to be ruined. Small cardboard boxes and tissue paper are a much better way to ensure your fountain pens arrive to their destination unharmed. If you're looking for an upgraded box, we've got those too! Check out our inventory here.
You spend hours turning your finished products, so make sure they arrive to their final destination in all their glory, and they will be loved by their new owners.
Subscribe to our newsletter to get all the deals! We promise we won't bother you – only one email a week on Sundays to enjoy with your morning coffee.