We get it, turning as a hobby can be a hit on the credit card. We find ourselves swiftly and mercilessly sucked into the addiction, wanting to spend allocated grocery money on pen blanks. But don't fret! You can keep tooling investment low and turn to your hearts desire by exploring what other projects you can make with tooling you've already got. There's more good news. When it comes to turning projects that require a 7mm drill in particular, you'll also be saving some coin on bushing sets, since some of these projects call for standard 1A Slimline bushings. Hallelujah.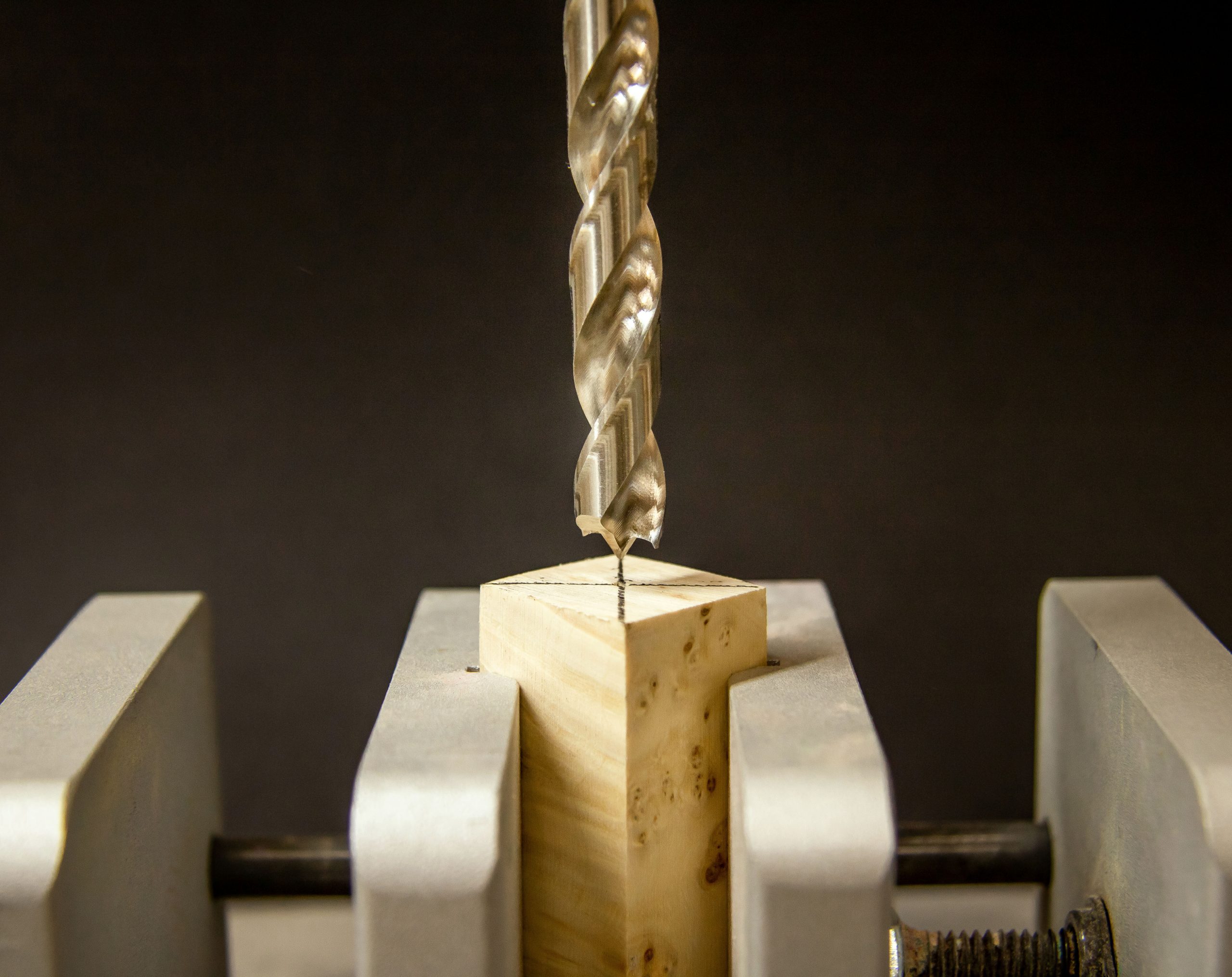 Click below to see what other projects you can make with your current hoard of drills
---
The holy grail: Pen kits
Whether you're a die-hard pen turner, or the word got out that you make custom pens lead to a flurry of request by friends and family, you'll want to keep tooling investment low. Que the Slimline. This bad boy was the first love for most turners. Moving on up to larger barrel pens like the Streamline and Budget Round Top European is a breeze, with the only difficulty being the restraint it took to not buy all 7 platings offered. If you're ready to dip your toe into the world of gun-themed kits (one of our most popular lines) the 50 Caliber Ballpoint joins the ranks of 7mm drill kits. All you'll need to grab is a set of bushings and you're ready to rock. BOOM. You're welcome.
Kitchen Accessories
All you swanky foodies, rejoice! Your handmade kitchen accessories can now be matchy-match. One single 7mm drill just allowed you to make Measuring Spoon sets, Bottle Openers Corkscrews, T-handle Bottle Stoppers and Coffee Scoops. (And Christmas gift ideas for a lifetime).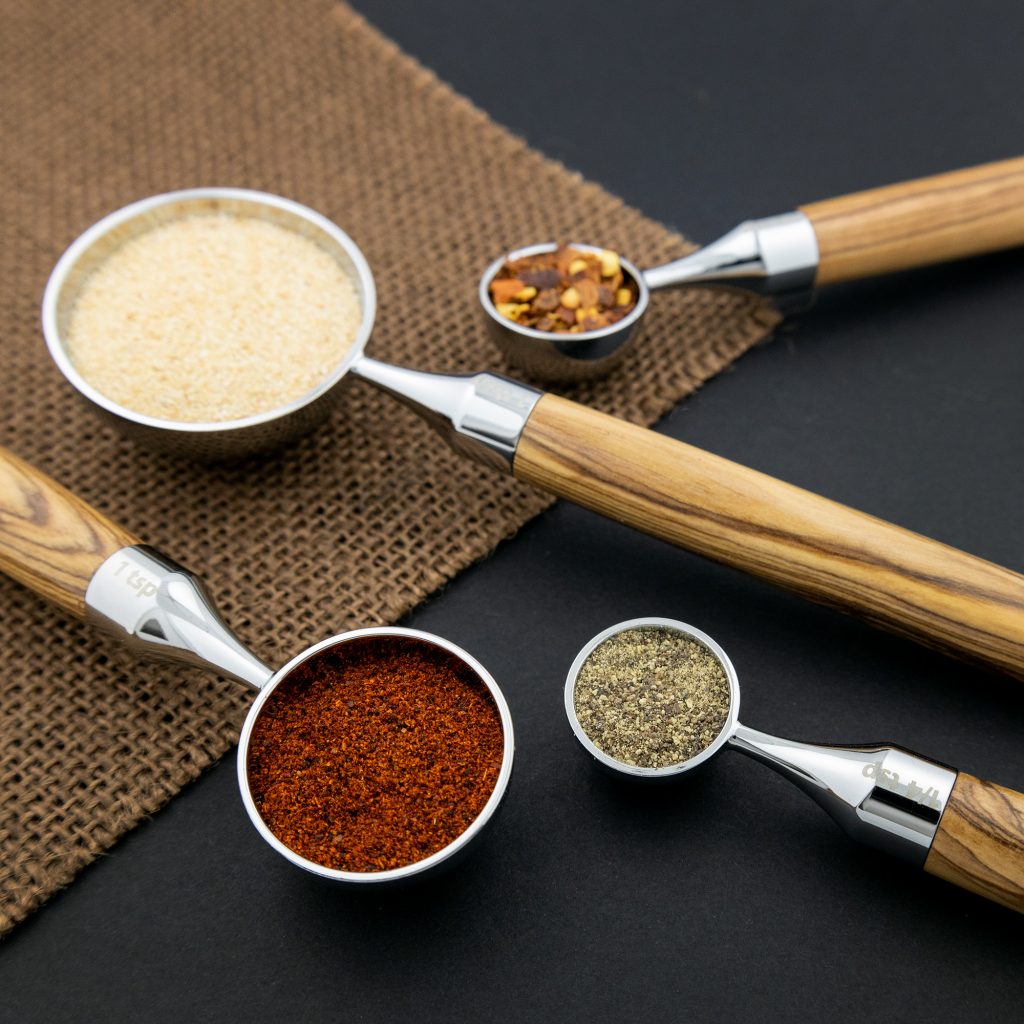 If you like to live on the edge and turn your projects in the eleventh hour, then go with the coffee scoop. It's a single barrel project, so one drill and you're done. If you like wow-factor try our brand new chrome Measuring Spoon kit, etched with each measurement. Prep your blanks and drill all 5 one after the other with your 7mm, just watch for smoke- we're not kidding. These drills are workhorses and can get pretty hot.
Everyday Essentials
Just when you thought the possibilities were coming to an end. THINK AGAIN PAL! You can now bring something hand turned into yet another room in the house, the bathroom. Be a real fancy-pants with a custom razor set, complete with razor stand. The Fusion razor kit is a favorite here at the shop and a favorite choice for men. Highly coveted/stolen by wives everywhere for their super sharp blades and flexible head. For all you accident-prone wood turners out there, there's a Safety Razor version of this project too. Just make sure you pick up a CA Finishing Starter Kit to put a durable glossy coat on the razor to keep water out. The 7mm brad point has come through again.
Jewelry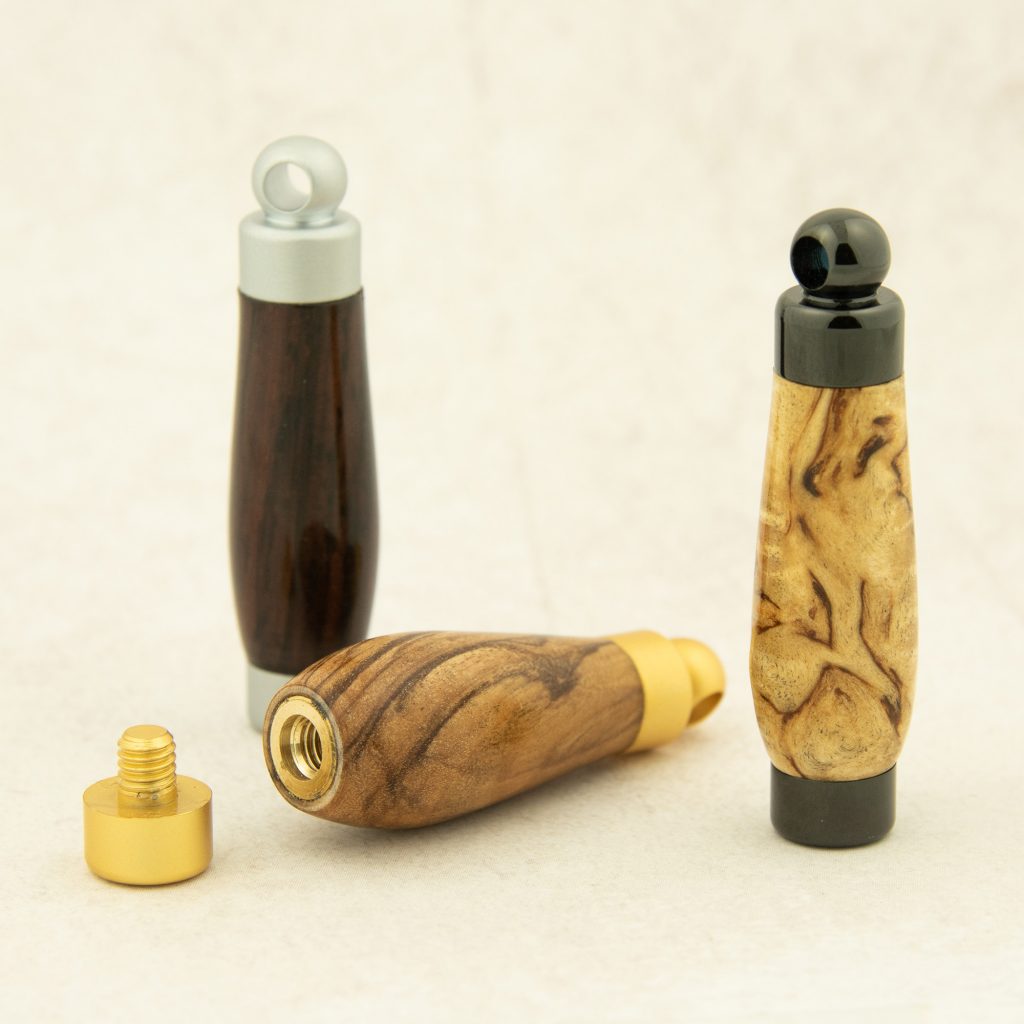 You officially have Mother's Day, Christmas and Birthday's covered for her for the next year. Are you the mushy sentimental type? Have we got something for you. The Memory Pendent comes in 4 platings and is the daintiest sweetest little charm for a new necklace. Cue the tears. You just outdid yourself for only $2.99.
If she appreciates a bit of sparkle, you're going to want to check out the Duchess Necklace. This little beauty has rhinestones embedded in the centerband and comes with a striking matching chain. Or if she's a crafter or could use a little help in the sight department, opt for the Mini Mag Necklace instead. Get the lathe ready.
Acrylic pen blanks are a hit with these kits because of their striking colour. Turning all these projects like a fiend can put some serious wear on your drill. Lucky for you, our upgraded 7mm brad point drill is more than ready to take on the job. A brad point drill will give you sharper cuts, more precise drilling and reduce the possibility of blow out, so the only worry you'll have is deciding which kit to turn first.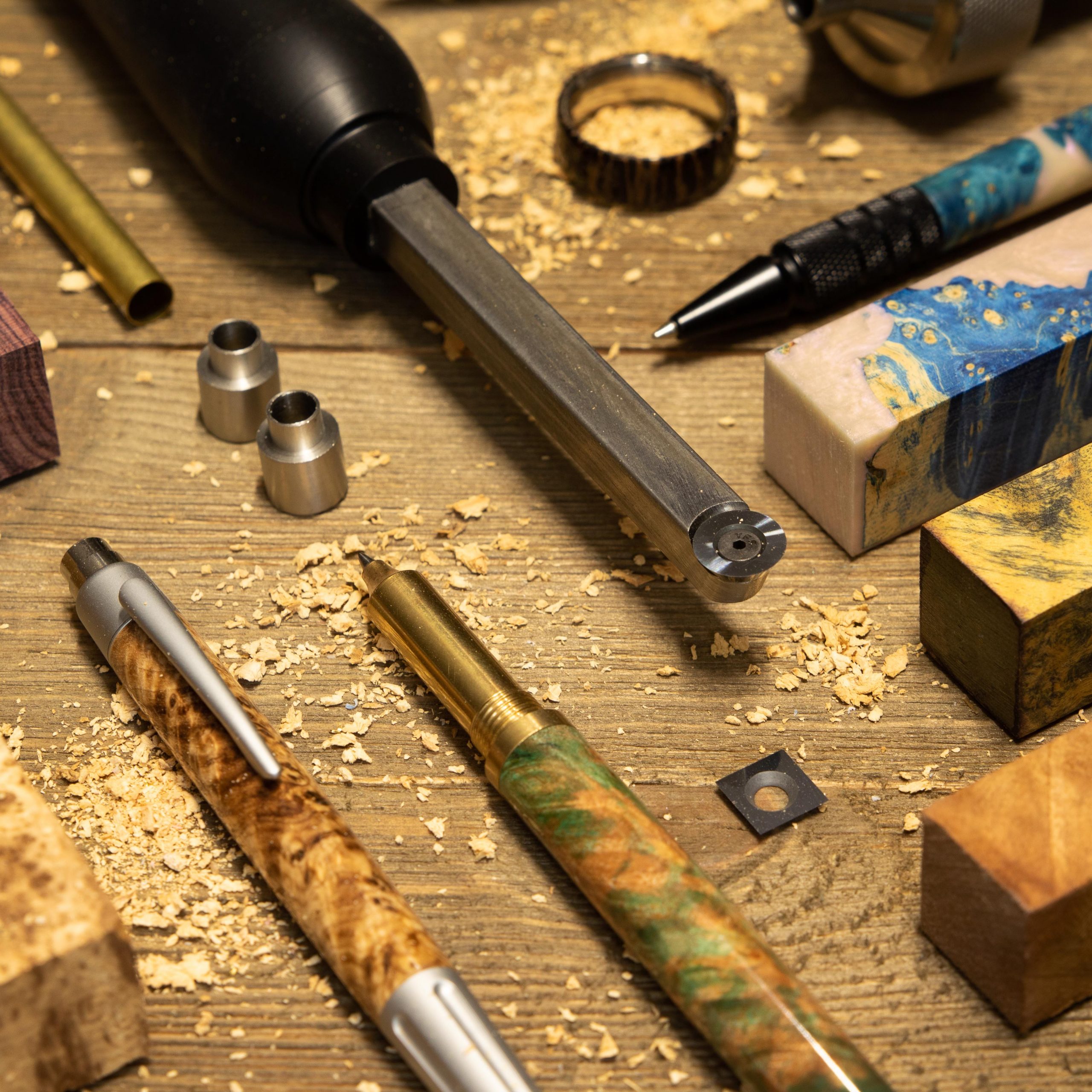 Beginner Starter Kits
Available at Penblanks.ca
If you're new to the turning game, you can get the 7mm brad point drill in your repertoire with our Beginner Starter Kit, which will get the addition started with 5 Slimline kits, exotic wood blanks, bushings, an adjustable mandrel, thick CA glue, premium pen mills and cutters heads, baseplate wax a some beautiful Shellawax finish to make your first project shine at a discounted price. If you have any questions about your new wood turning hobby, or just want a good chat we're more than happy to help. Give us a ring at 1-877-585-0403 or fill in a contact us form at Penblanks.ca
Take a peak at our Drill Chart to see what other projects you can make with the drills you already have, and check out our Information section for more pro tips.
Subscribe to our newsletter to get all the deals! We promise we won't bother you, only one email a week on Sunday to enjoy with that morning coffee.